---
Apr 23, 2014
Cognus Capital Invest organized Investors Awareness Meet on 21st April 2015 at Hotel Laxmi Villas Palace, Udaipur. The motive of conducting the seminar was to advise the people about correct investment strategies. Many investors attended the program and were guided to invest wisely in the mutual funds.
Atul Tripathi, the area manager of CCI, conducted investor awareness program to boost the financial literacy of the investors. According to him, "Investment knowledge is one of the imperative strategic issues of the finance industry and it helps in the transformation of the perception of people about the mutual fund industry."
The need of the hour is to aware the investors about investment techniques in the capital markets. CCI conducts such awareness seminars on a monthly basis with an initiative to inform the investor community in India.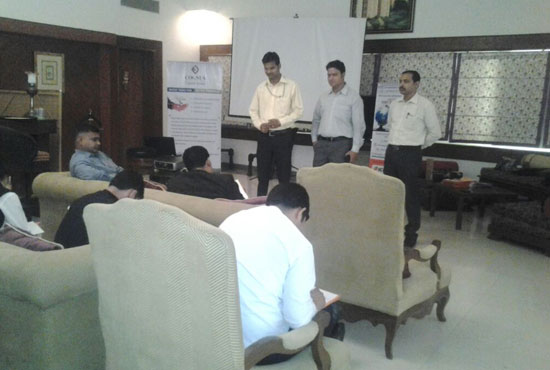 With the launch of the website www.cognuscapitalinvest.com, CCI has been able to provide simple & user friendly educational and awareness content to all the investors.