---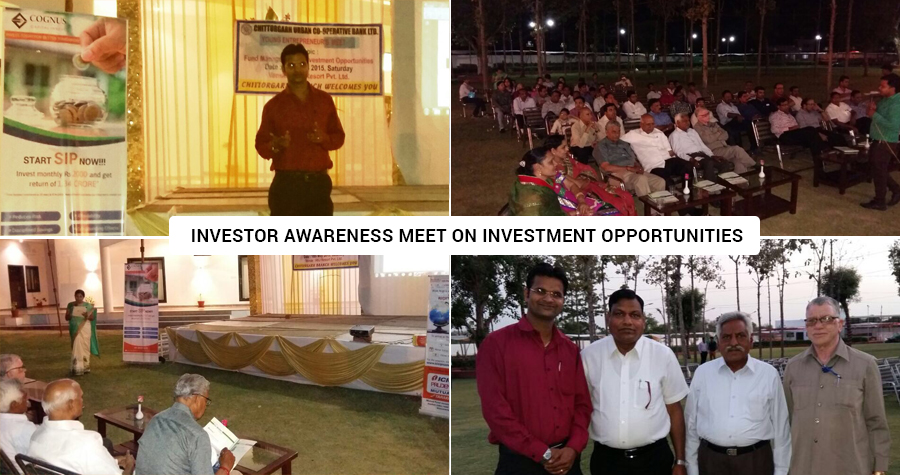 May 17, 2014
Considering the importance of investments, Cognus Capital Invest recently organized an investor awareness program in Chittorgarh and focused on the topic Fund Management & Investment Opportunities. It addressed investors and discussed various investment opportunities and future gains.
During the program, Atul Tripathi, the area manager of CCI, enlightened the ways of correct investment and motivated them to invest their money wisely. He guided the investors on the ways of moving on the right path in today's rapidly changing and diversified capital market.
Cognus Capital Invest considers the importance of investments that assure the investors about their safety and the received benefits. An Investor Awareness Meet is an important communication channel between CCI and the investors.
The company is continuously pursuing its responsibilities through organizing various investors awareness seminars. CCI has moved towards building an informed and aware investor community in India.