---
Cognus Capital Invest conducts seminar on "Investment Tools"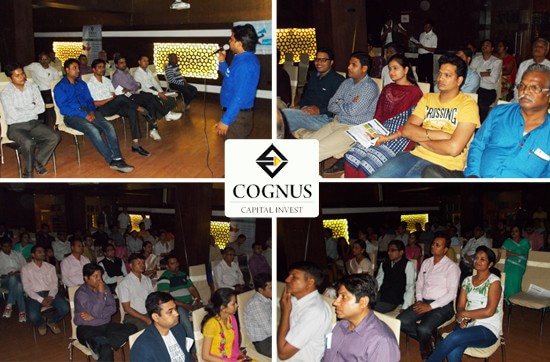 Mar 22, 2015
Over 80 investors enlightened their strategy to diversify their investment and to gain best advantage in the market-cash; occasion was the Investor Awareness Seminar on "Investment Tools". The efforts were organized by Cognus Capital Invest on March 21, 2015 at Hotel Royal INN, Udaipur. During the event CCI, the leading financial advisory, educated the investors to make right moves in the investment market.
Vinod Agrawal the sales head of CCI, gave a vivid account about financial investment tools, available to track the performance and manage the investment portfolio. He briefed about the correct ways of investment. He also explored the innovative way to increase the confidence so that a common investor can generate potential investment ideas efficiently.
Being a socially responsible organization, CCI conducts such free awareness seminars on a monthly basis, all over the country. These initiative are meant for building an aware and informed investor community in India.